Photos are taken using Nokia N97.
Dined at Lygon Street after a Sunday service with church friends. I ordered gelato.
On my way for my semester exam. Took this while waiting for a tram on La Trobe Street: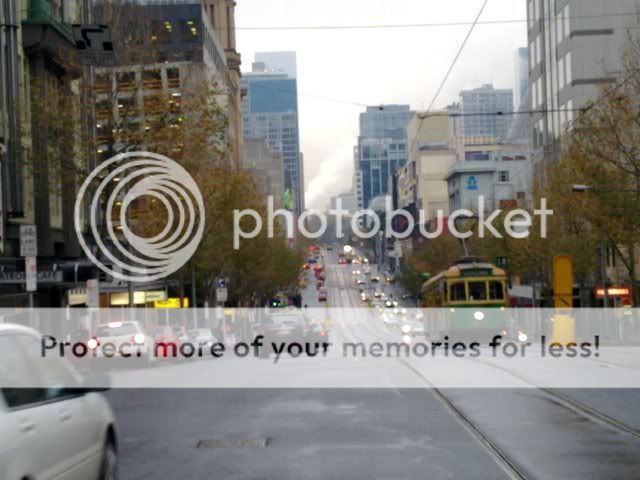 An uncommon sight of Melbourne Central Tower shrouded in mist:
The city will be wet and cold minus the snow.