Every now and then, my home church Planetshakers City Church organise a special service at premier venues around Melbourne. On the
12th of September 2010
there was such service in Melbourne Convention Centre, other venues of speical service include Hisense Arena in the Melbourne Sports Precint.
Special services are single morning service that accommodates the full congregation of of Planetshakers. How can you attend one? Attend the church regularly. An announcement will be made a week prior to the service.
This wooden finishing of the wall is central to the building.
The spacious interior of Melbourne Convention Centre.
Merchandise up for grab! There are albums, sermon recordings, souvenirs and events sign up sheet.
More resources featuring works of the church band.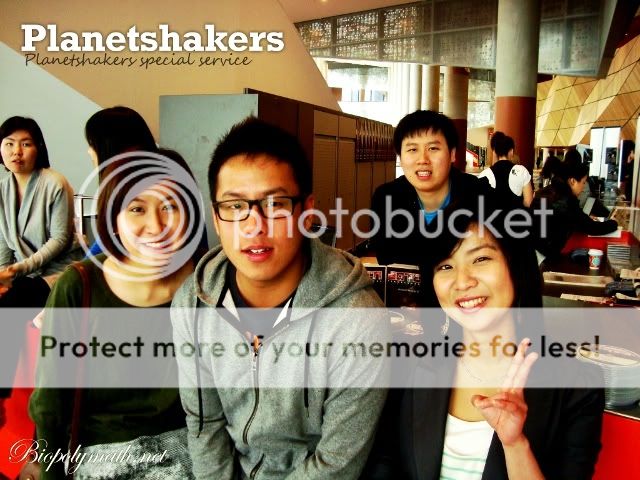 That's John Lin and his Urban Life™ members.
What's Urban Life™? It's our trademarked name for cell groups. They're available all over Melbourne, in the inner and outer suburbs and cater all age groups. Each cell group meet fortnightly.
It's Sue Lin (left) serving at the merchandise counter.
Do check out
>Planetshakers web site
to know more about the church!
By the way, Planetshakers has grown by leaps and bounds. Next year, the church has to do
FOUR
services in a Sunday to accommodate the growing number. Isn't that amazing?
Technorati tags:
Melbourne Exhibition and Convention Centre
,
MCEC
,
Southbank
,
Melbourne